The new era at Chapter One, which brings together Mickael Viljanen's energy and passion with Ross Lewis' experience & mentoring expertise, aims to create one of the most unique dining experiences in Ireland.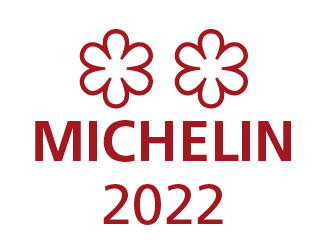 MICHELIN Guide - UK & Ireland 2022
"In the most exciting development in Dublin's restaurant scene in years, Finnish chef Mickael Viljanen moved from the south of the Liffey to the north, to take over as Head Chef and co-owner of Chapter One, an address made famous by Ross Lewis… Mickael uses classical French techniques combined with a subtle modernity as well as plenty of creativity and personality. Sophisticated, beautifully presented dishes are perfectly balanced, with striking natural flavours"
The new era with Mickael Viljanen's energy and passion along with Ross Lewis's mentoring and expertise aims to create one of the most unique dining experiences in Ireland.
The merging of cultures, new alliances, suppliers and team will bring Chapter One to the next level with a strong focus on excellence in a clean, modern style.
Chapter One's infamous welcome awaits guests who will immerse themselves in a luxurious dining room for an exceptional dining experience.
Please note
Our Reservations Diary opens periodically in blocks of two months. We are currently on the January/February block.
March/April bookings open on February 1st at 9.30 am. 
If there is no visible availability for your selected date, please select the "add to standby list" option and we will be in touch should a table arise.
We kindly ask that you read our booking Terms & Conditions before completing your reservation.
Allergies & dietary requirements must be declared 24 hours before reservation.
Lunch: Thursday – Saturday 12.30 to 2pm
Dinner: Tuesday – Saturday from 6.30pm